Find Local Commercial Truck Buyers in Saratoga, California
Are you looking for commercial truck buyers in the Saratoga, California area? Kelly Truck Buyers is always seeking out used semi-trucks to purchase from owner-operators and fleet managers, alike. We take pride in everything we do here at Kelly's, and that includes providing our customers with unrivaled service when it comes time sell off what is likely one of your most expensive lifetime purchases.
We have gone to great lengths to ensure that you receive the most money for your used tractor-trailer rig. We also believe that we have created the easiest, most hassle-free selling experience in the industry. There will be no hidden costs, no surprise fees, and no additional service charges that eat into your end of the bargain. When you call us, or visit online and complete our online form, we'll be able to give you a quote for your used truck almost immediately. After that, all you need to provide us with is a time and place to collect your vehicle and pay you. It's as simple as that!
Once we have your trucks information all you have to do is sit back, relax, and wait for your cash to arrive. You won't find that kind of service from our competitors who feel like you should be the one to come to them, or have your tractor driven/hauled to their location. We think that is a waste of your time, and your money.
Remember; we are trying to make your life easier by buying your used semi, not give you more work to do.
If you like the idea of barely lifting a finger to get the most cash for your used truck, guaranteed, then call us today, or contact us online, and we'll get that money in your hands today if we can.
We have been buying semi-trucks and trailers all over California for over a decade, and we know our customers are looking for honesty, integrity, and top-dollar for their truck. We provide that service and more. We offer cash for any make or model truck regardless of age or condition. It doesn't matter what your reasons are for selling your vehicle. Whether it is brand spanking new, or leaking oil faster than you can put it in, we want to buy it!
Many companies similar to ours are only seeking newer trucks. That's because they don't know how to recognize the potential value in older, more worn models. We have long-standing relationships with resellers, dealers, and salvage yards that give us a much wider view of the industry than our competitors. This also lets us see value in older vehicles where other may not.
That means we can guarantee you the highest amount for your truck.
How to Find a Heavy Truck Buyer in Saratoga
Locating a heavy truck buyer in Saratoga, CA can take valuable time better spent on the road making your living. Kellystruckbuyers.com eliminates the need to waste time with competitors by guaranteeing to give you the most money up front. Selling a huge tractor-trailer can be a time consuming and troublesome task. No one makes selling your rig easier than we do.
Forget about placing ads on Craigslist, or used truck magazines. You never know who's going to respond to those ads, and they also open you up to unsolicited sales pitches, and even scammers. All of these factors can make selling your truck can be a frustrating, costly, and time-consuming process no one wants to confront. Kelly's takes all of that out of the equation, by offering you a simple, streamlined process for selling your truck that can be over in as little as one day from the time you make the call.
If you are ready to sell your truck, call right now, and you'll be on your way to trading in the old iron horse for cold, hard cash. We can quickly determine the market value of your truck. Then we will even tell you about any other possible options before making you a fair offer. No low-balling!
Our guarantee to pay the more money for your truck than any competitor is also our guarantee for a trouble-free sale.
Why Buy Semi Trucks in Saratoga
To buy semi trucks in Saratoga, California successfully, you have to be the best. You have to be an industry leader that is always looking for ways to edge out the competition. At Kelly Truck Buyers we have spent the last decade developing procedures that make truck buying simple, secure and profitable for both seller and buyer.
All of our purchasing representatives are trained to address every concern a seller may have. Our reputation for honesty, transparency, and reliability is well known in the industry because we work hard to please our customers.
We offer our services nationwide and will buy any truck, in any condition, no matter the make or model. Whether you are ready to get into a new rig, have too many, or are ready to retire from the road Kelly's is here to meet all of your truck selling needs. Contact us today!
---
---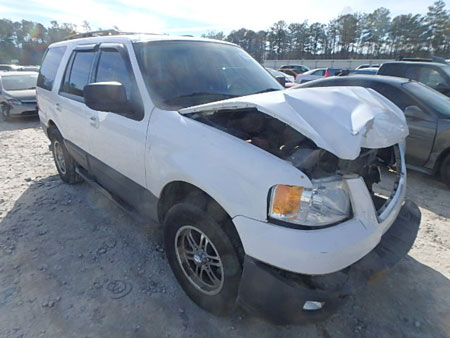 Best Commercial Truck Buyers Saratoga CA
Best Heavy Truck Buyer Saratoga CA