How Do Semi-Truck Buyers Evaluate the Value of Your Truck?
Semi-trucks are a crucial part of the transportation industry. As a semi-truck buyer, it is essential to understand the different types of semi-trucks available in the market and their specific features to make an informed purchase decision.
When it comes to semi-trucks, there are three main types: day cab trucks, sleeper cab trucks, and cab-over trucks. Day cab trucks are the most common type of semi-truck and are suitable for short-distance hauls. They have a single cab that does not have a sleeper berth, making them ideal for drivers who only need to make a few stops along their route.
Sleeper cab trucks, on the other hand, are designed for long-distance hauls. They have a cab that includes a sleeping berth, allowing drivers to rest and sleep during their long trips. Cab-over trucks, also known as COE trucks, have a cab that sits above the engine, providing a more streamlined design and better visibility for the driver.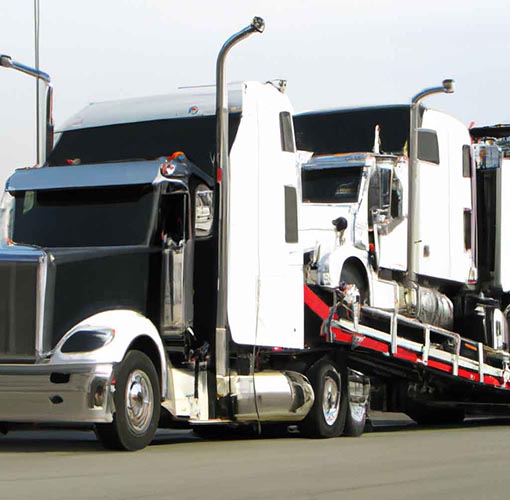 Semi-Truck Buyers Need to Consider Class Size, Transmission, and Engine Capability
In addition to the type of semi-truck, there are also different classes of semi-trucks based on their weight and size. Class 7 and 8 semi-trucks are the largest and heaviest, and they are typically used for hauling heavy loads such as construction equipment or shipping containers. Class 6 and 5 semi-trucks are slightly smaller and are suitable for hauling lighter loads.
When choosing a commercial semi-truck, it is important to consider the type of cargo you will be hauling and the distance of your routes. If you will be hauling heavy loads over long distances, a Class 8 semi-truck with a sleeper cab is likely the best option. For shorter routes with lighter loads, a Class 5- or 6-day cab semi-truck may be more appropriate.
Another important factor to consider when purchasing a semi-truck is the engine. Semi-trucks are available in different engine types and sizes, ranging from small diesel engines to large, high-powered engines. The type of engine you choose will depend on your specific needs and the type of cargo you will be hauling.
In addition to the engine, there are also different transmission options available for semi-trucks. The most common transmission for semi-trucks is the manual transmission, which requires the driver to shift gears manually. Automatic transmissions are also available and provide a more comfortable and efficient driving experience.
When it comes to purchasing a semi-truck, it is important to consider the overall cost of ownership. Semi-trucks are a significant investment, and the cost of ownership can vary depending on factors such as the age of the truck, the type of engine, and the maintenance and repair costs.
To help save on costs, many semi-truck buyers choose to purchase used trucks. While purchasing a used semi-truck can be a cost-effective option, it is important to thoroughly inspect the truck and its maintenance records to ensure it is in good working condition.
In addition to the cost of the truck itself, there are also other costs to consider when purchasing a semi-truck. These costs include insurance, fuel, and maintenance and repair expenses. It is important to research and compare different options to find the best deals and save on these costs.
Another important factor to consider when purchasing a semi-truck is the dealer or seller. It is crucial to choose a reputable and reliable dealer or seller to ensure you receive a high-quality semi-truck and receive the necessary support and service. Semi-truck buyers go through all these factors when pricing your truck when it's time for you to sell.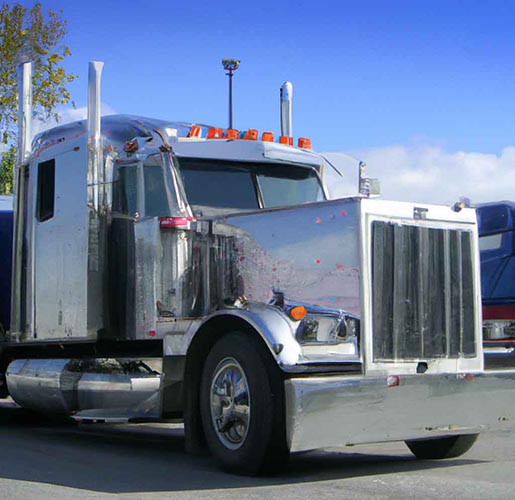 Want to Know How Much Your Semi Truck is Worth?
Has your once-impressive 18-wheeler turned into an oversized pile of junk, taking up precious space on your property? Is your flatbed or semi-truck not as reliable or functional as it used to be? Disposing of a commercial truck that has served your business well can be challenging, but sometimes it just doesn't make sense to fix constant issues or deal with breakdowns.
Fortunately, you can get good cash for junk truck — much more than you think it's worth. Kelly Truck Buyers makes the process easy. We'll visit your location, assess the vehicle's value, and pay you top dollar for it. We will also tow it away free of cost. Sounds great, doesn't it?
Well, we don't resort to gimmicks or hyperbole, and our aim is straightforward. We help people get rid of their used, unwanted, damaged, or totaled big rigs in exchange for cash. We provide dependable, timely, outstanding service, so you don't have to stress over your old semi-truck for sale. Still wondering what your truck is worth. Let us evaluate it for you, and we are here to buy used trucks for cash or check.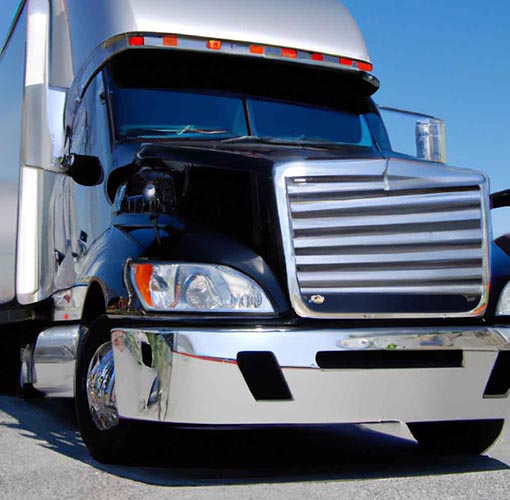 Which Second-Hand Trailers Will Semi-Truck Buyers Purchase?
The next big question that probably crops us in your head is: Can you sell your big rig regardless of its brand and type? Yes, of course, you can, and we make that possible. You can get cash for used semi-trucks and trailers such as:
Dry Van Trailers
Curtain Siders
Aluminum Bodied Big Rigs
Volvo Trucks
Box Trucks
Side kit trailers
Mercedes Trucks
Mitsubishi Trucks Flat Beds
Stretch Double Drop trailers
Steel Bodied Trucks
Conestoga trailers
Stretch RNG Trailers, Isuzu Trucks
Power Only trailers
Multi-Car Trailers
Semi-Trailers
Leyland Trucks
And many others
Call Kelly Truck Buyers at 800-790-1686 today and get started on the process of getting rid of your old truck for sale.
What Are the Preferred Brands of Semi-Trucks?
The preferred brands of semi-trucks are Kenworth, Peterbilt, and Freightliner. All three of these brands offer a wide range of vehicles that are designed to meet the needs of professional truck drivers. Kenworth is one of the most well-known and respected brands of semi-trucks in the industry. They offer a variety of models, ranging from light-duty to heavy-duty trucks, and their vehicles are known for their reliability and durability. They retain their value and Kelly Truck Buyers always try to offer more for that manufacturer as their resale value holds up.
What Features Do We Look for in a Semi-Truck Before We Make an Offer to Buy?
Kelly Truck Buyers' must-have features in a semi-truck include:
Reliability: Semi-trucks are used to transport goods over long distances, so it is important that they are reliable and can be counted on to get the job done. We are looking for a truck that has a good track record of reliability and is built to last.
Safety: Safety is paramount when it comes to semi-trucks. If the brand has a sketchy safety record or brakes and transmissions have more maintenance issues than other manufacturers, then in many cases, we might pass on buying it, or we will make a lower offer.
Power Train Preferences When Buying a Semi-Truck
Kelly's preferred powertrain options in a semi-truck depend on the application and the specific needs of the truck. For long-haul applications, we prefer a diesel engine, as it is more fuel efficient and has more torque than a gasoline engine. We also prefer a manual transmission, as it provides better control and more efficient operation than an automatic transmission. Automatic transmissions, although easier to drive, have some inherent problems. If you have a manual transmission, you can always limp into a truck stop or truck repair facility if your transmission is starting to let go. If you have an automatic transmission, when that goes, you're stuck on the side of the road and waiting for a very expensive tow to get you somewhere to get it fixed.
We Buy Used Semi-Truck in All Makes, Models, or Conditions
We will schedule the pick-up at a place and time convenient to you. Just keep the keys and title ready, and we will do the rest- it's as easy as that! You can sell all types of big rigs to us, such as:
We are fully licensed, insured, and bonded
Kelly Truck Buyers takes out the pain factor from selling used trucks for cash
You don't have to think twice about whether we will take your old, damaged, or non-functional semi-truck for sale. We aren't choosy — we can take them all
We make things easy for you, so you don't have to keep worrying about "selling my semi-truck."
When you sell your damaged/old/rusting pile of big wheels to us, you might get more than you anticipated
Our team has the experience and skills to evaluate all big rigs fairly
Our truck removals are 100% free of cost
Some Facts About Semi-Truck Buyers
The majority of semi-truck buyers in the United States are male (95%), with only 5% being female.
The average age of semi-truck buyers is 47 years old.
The majority of semi-truck buyers are married (72%), with 28% being single.
The majority of semi-truck buyers have a high school diploma or equivalent (60%), with 40% having some college or higher education.
The majority of semi-truck buyers are employed full-time (80%), with 20% being employed part-time.
The average annual income of semi-truck buyers is $60,000.
The majority of semi-truck buyers have a household income of $50,000 or more (75%), with 25% having a household income of less than $50,000.
How Kelly Truck Buyers Makes It Easy to Sell your Big-Rig
So why choose us? It's fairly simple. Most semi-truck buyers are not interested in finding ways to give you a lowball offer for your old wheels. Your old, damaged, rusting 18-wheeler is always valuable to us. We will offer you a competitive, fair price based on its condition, age, and brand.
While every company in the industry claims to give the most cash for an old truck, we actually do. Act now, free up space on your property and give your wallet a boost. Call Kelly Truck Buyers at 800-790-1686 for more information. If you prefer to send us a message, please use this online contact form. Our experienced buyers for old trucks will call you back soon to provide you with all the details you need.