What Is the Best Way to Sell My Box Truck?
Is your once-dependable old box truck faltering more frequently or leaving you stranded by the side of the road far too often, and you have started searching online for: "How to sell my box truck?" It's possible that you've had the transmission fixed and carried out the regular maintenance, but it still breaks down every few miles. Well, the chances are your box truck is costing you more money to maintain than it's worth.
When your old box truck "built to endure" is groaning and moaning as it travels every mile, there's no way to tell when it will finally just stop entirely. If you find yourself in this situation, contact Kelly Truck Buyers — the leading used box truck buyers right away. Do this now and get quick cash in your pocket.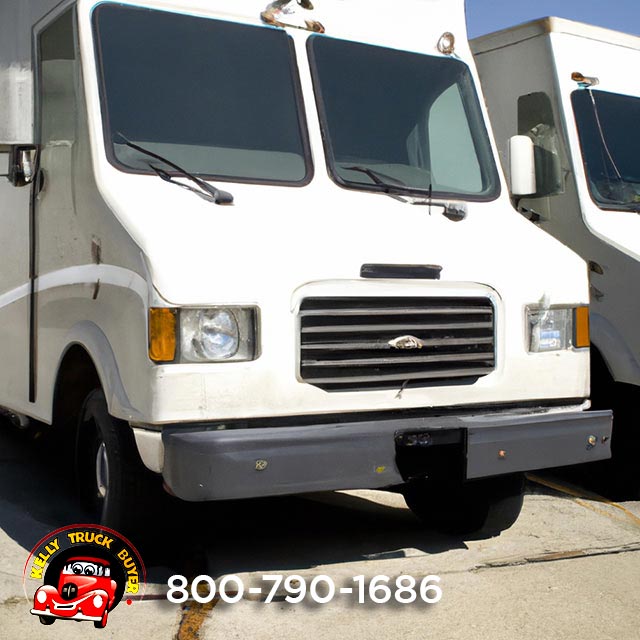 How to Sell Your Box Truck for Cash?
We understand that time is money when you operate your truck for business. Your company will lose more money the longer your vehicle is out of operation, and you are eager to know how to sell your old box truck for cash.
The solution is straightforward- contact KELLY TRUCK BUYERS. We're a well-regarded junk truck buyer that can help you sell old box truck for cash quickly and efficiently. We're interested in buying old box trucks of any make, model, or year. Our company has business ties with recyclers all over the place and can conduct business with you efficiently.
Our goal is to help you save time and money by serving as a centralized point for junk truck sales and disposal. When you call us, we'll offer you an estimate, set up a time to remove the vehicle from your property, and pay you the cash on the spot.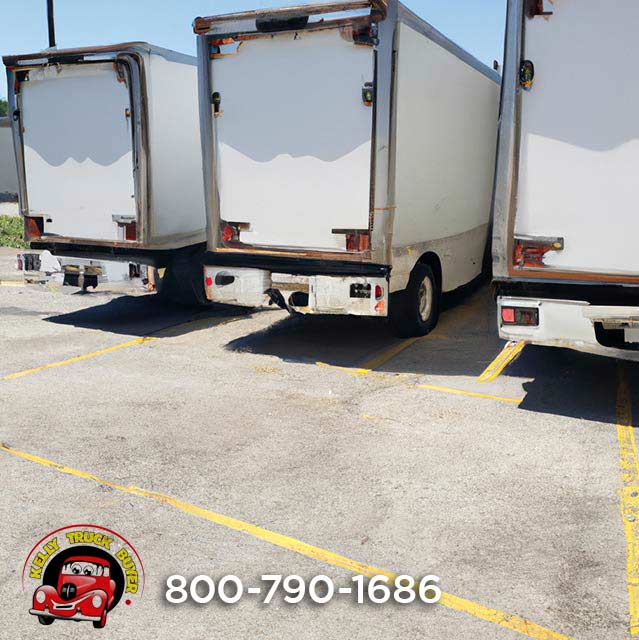 What is Your Box Truck's Scrap Value?
It might be tough to let go of a once-reliable box truck, but it often makes more financial sense to replace an aging vehicle than to repair it when it constantly develops problems. The sparkling news is that you can get good money when you sell old box trucks, maybe more than you'd expect.
We'll visit your location, assess the vehicle's value, and pay you top dollar for it. Moreover, we will tow it away free of cost. Sounds great, doesn't it? We are a credible operator that always adopts a customer-centric approach to everything we do- whether responding to your query about cash for second-hand big rig, assessing your vehicle, or providing a quote. We simplify things so you can have quick cash in your pocket from selling junk trucks with the least hassle.
Don't keep wondering what your box truck is worth. We give you the best rates for it, sometimes much more than anyone else in the industry. Let us know if you have a better offer for your junk truck, and we might match or top it easily. Still wondering what your box truck is worth. It's certainly worth a lot, and we are here to give you the best cash offer for your old box truck.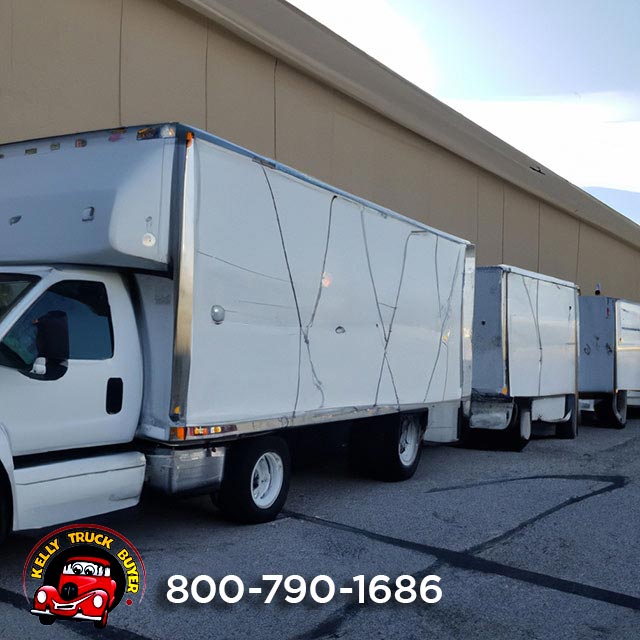 How to Get Fast Cash for Second-Hand Box Trucks?
Here at KELLY TRUCK BUYERS, we pride ourselves on:
Offering top dollar for your old/damaged/used box truck
Providing timely, accurate quotes for cash for old truck over the phone
Using eco-friendly EPA-recommended recycling methods
Our fast and free junk truck removal
Being a top-rated company with an unbeatable track record in buying junk trucks
We understand your need for an operational truck and that it's integral to your business and profitability. It's why we don't resort to gimmicks. We are straightforward in our dealings, offer honest quotes and pay you quickly by cash or check once we remove your old box truck for sale from your property.
Our proven used box truck purchase process enables you to obtain money so you can buy a new truck or put that money back into your business. Totally depending on your own proclivity! It's as simple as that. If you want a hassle-free way to sell your second-hand big rig, you are at the right place. We are interested in your semi-truck for sale, your 18-wheelers that have seen better days, and all other types of commercial trucks for sale.
Your Trusted Junk Box Truck Buyers
We'll buy your old, broken-down box truck, even if it's not operable. We can understand the frustration you feel looking at a sizable rusting pile of metal sitting on your property, gathering dust, and degrading as days go by. But we are well-recognized buyers of damaged box trucks. When you contact us, you will know you are dealing with the best.
Call KELLY TRUCK BUYERS at 800-790-1686 and talk to our experts about selling old junk box trucks. If you prefer to send us a message, please use this online contact form, and we'll call you back to help you sell old box trucks quickly.